OUR TEAM
The People Behind The Midwest's Renowned Skin Rejuvenation Clinic
Elizabeth Brauer Hagberg, MD
Elizabeth Hagberg, MD graduated from the University of Minnesota with an undergraduate degree in Biochemistry and a degree in Medicine. Dr. Beth has had a long-time interest in Dermatology and has continued her education in the field of cosmetic skin care. She has trained with many of the top plastic surgeons and cosmetic dermatologists in the country. She also trains physicians, physician assistants, and nurses in laser procedures and dermal fillers and injectables. Her practice is solely devoted to delivering care at Skin Rejuvenation Clinic. She is a member of the American Society for Laser Medicine and an active presenter and educator at both national and international cosmetic laser and injectable events. In her spare time she enjoys spending time with her three children, travel and staying involved with church programs.
---
Mark K. Hagberg, MD
Mark K. Hagberg, MD received his undergraduate degree from Concordia College, Moorhead, MN and his medical diploma from the University of Minnesota Medical School. He is board-certified through the American Board of Family Medicine and is a member of the American Academy of Family Practice. Throughout his medical career he has derived great satisfaction from treating many dermatological diseases and conditions. Dr. Mark has continued his education in cosmetic skin care rejuvenation and has trained with many of the top plastic surgeons and cosmetic dermatologists in the country. He also trains physicians, physician assistants, and nurses in laser procedures and injections. He is a member of the American Society for Laser Medicine and Surgery. His full-time practice is devoted to delivering care at Skin Rejuvenation Clinic, a practice which he and his wife, Dr. Elizabeth Hagberg own. He enjoys spending time with his family and plays a variety of sports.
---
Ann B. Marshall, MD
Ann Marshall, MD received her medical degree from the University of Chicago, Pritzker School of Medicine. She completed a residency at the Denver Health Medical Center and is a board-certified physician. She resides in Edina with her husband and three children. Dr. Ann's passion for cosmetic medicine, combined with her direct approach to cosmetic skin care are just two reasons why she has built such a strong and loyal client base since she started at Skin Rejuvenation Clinic, years ago. If you meet Dr. Ann once, you will understand why so many patients request her by name; her vibrant personality, kind nature and comprehensive approach to cosmetic medicine are well-received by patients and co-workers alike.
---
Allison Heimer, MD
Dr. Allison Heimer received her undergraduate degree from the College of St. Benedict in 1994. She went on to receive her Doctor of Medicine at the University of Minnesota in 1998. In 2001, she completed an Emergency Medicine Residency at Michigan State University Kalamazoo Center for Medical Studies. She is a board-certified physician and currently resides in Houlton, WI with her husband and children. After an extensive search to find just the right physician candidate to join our team, Dr. Allison was hand-selected and rigorously trained by cosmetic experts Drs. Beth and Mark Hagberg to serve as the fourth physician at Skin Rejuvenation Clinic. In addition to her long-standing interest in the field of cosmetic medicine, among her other notable qualifications are her warm, compassionate approach to cosmetic care and her natural ability as a cosmetic injector and laser provider.
---
Kathleen, Aesthetician
We were absolutely thrilled to have Kathleen in the role of aesthetician. Dedicating herself to the cosmetic industry for the past 9 years, Kathleen spent the last 6 years at Ridgeview Season's Medical Spa in Excelsior before the practice closed that location in January of 2014.  Her broad medical-grade product expertise, combined with her compassionate nature and positive attitude make her a perfect fit for our practice. She also has years of experience administering treatments with Sciton lasers, experience which has proven very valuable to our clinic. Whether you book a microdermabrasion, laser hair removal appointment or skin tightening treatment with Kathleen, you can be assured that you will receive an impeccable service as well as a customized skin care regimen to maintain your results at home.
---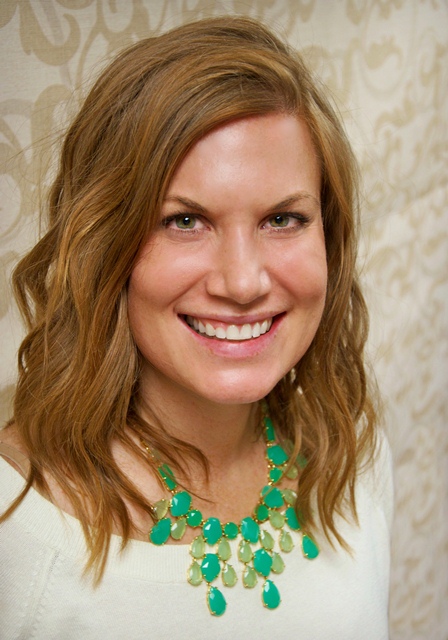 Kate, Aesthetician Lead / Body Contouring Tech
Kate comes to our clinic after an extensive search for an aesthetician who exemplifies the heart and soul of Skin Rejuvenation Clinic. After experiencing just one treatment with Kate, you will know why her magic touch garnered her a position at our clinic. An aesethetician since 2001, Kate's experience has involved every aspect of the cosmetic industry, from microdermabrasions and facials to more advanced modalities such as laser and skin tightening and lifting treatments. Kate loves to provide results-driven treatments in a very soothing and relaxing environment.
---
Angela, Body Contouring Tech /  Aesthetician 
Angela is an exceptional skin care specialist and body contouring technician with over 10 years of experience in the cosmetic industry. Angela assists Dr. Beth Hagberg with procedures such as laser treatments, injectable and other anti-aging cosmetic services. In addition, Angela is one of our body contouring technicians delivering procedures and providing consultations for CoolSculpting, UltraShape and ZWave. She brings with her a host of aesthetic knowledge as well as a friendly, positive attitude. Angela loves this industry and will make you look and feel your very best with every visit. She is not only professional but has a  warm, infectious approach to delivering quality body contouring and cosmetic medicine.
---
Chris, Business Office Manager
Chris is an experienced administrative professional with years of experience in a clinical setting. Chris is most often seen assisting patients during the check-out process but behind-the-scenes is involved in most day-to-day patient-related aspects of the business. Chris is a very patient, soft spoken team member who loves nothing more than to assist patients and provide them with an exceptional experience. She goes the extra mile to make sure patients leave the office fully-satisfied with their care.
---
Nikia, Clinical Assistant
We are happy to announce the addition of Nikia  to our staff at SRC. She will be joining the clinical assistant's team to assist us when Maygen is out on maternity leave. Nikia recently completed her Aesthetician training with honors at St. Paul College. After more than a decade of managing multiple projects at Wells Fargo, she is excited for her new career change. We know her time management and relationship skills will be a great asset to us. You will recognize her by her beautiful smile and wonderful outgoing personality.
---
Heather, Product Specialist
Heather brings years of aesthetic experience with her to the table, most recently at a well known local salon and spa. Heather, an aesthetician, is very knowledgeable on all of our product lines and is available to answer your questions and help make medical grade product recommendations. Heather wears many hats at Skin Rejuvenation Clinic, including reception, check-out, scheduling and much, much more. If ever you wanted to know anything about a skin care product or ingredient, Heather has the answer and would love to work with you!
---
Jennifer, Patient Coordinator
Jennifer has been a long-time friend to our practice so adding her to our growing team was a simple decision. Her enthusiasm for skin care and customer service is contagious. She is committed to providing our patients with a superior experience from the moment they enter our clinic. Jennifer is also an aesthetician, so patients rely on her to provide them with expert advice on which skin care products are best for their home regimen.
---
Jordan, Clinical Assistant / Aesthetician
Jordan's role at Skin Rejuvenation Clinic is a very visible one. As Clinical Assistant Float, Jordan has been thoroughly trained to assist Dr. Mark Hagberg, Dr. Beth Hagberg and Dr. Ann Marshall so you likely will be seeing her from time to time, no matter which one of our physicians' serve you.  Jordan is a triple-threat: she holds a business degree from Hamline, is a 2015 aesthetics graduate and was an Academic All-American gymnast at Hamline. In fact, in 2008, she was acknowledged at the USA Gymnastics Hall of Fame banquet for Leadership.  Jordan has a bright future and we are thrilled that she has chosen to grow at Skin Rejuvenation Clinic!
---
Trisha, Practice Manager / Marketing
Trisha comes to us most recently from the Aveda Institute of Minneapolis where she worked in Admissions. Her time at Aveda cultivated her interest in the cosmetic beauty industry and we are fortunate to have that enthusiasm working for us here at Skin Rejuvenation Clinic. From scheduling to check-out, Trisha will be working with our patients every step of the way to ensure each experience with our clinic surpasses expectations.
---
Andrea, Patient Coordinator
Having worked at the front desk in the salon and spa industry for over 8 years, Andrea is no stranger to customer service and the organization and attention to detail it takes to do her job well. Andrea is a people-pleaser through and through and the most satisfying part of her role is serving her clients. Andrea has a very warm and compassionate nature and the minute you meet her, you will know why we asked her to join our team.
---
Jess, Patient Coordinator Lead
We were very fortunate when Jess agreed to join the Patient Coordinator team. With an administrative background in the medical field her knowledge and great customer service goes beyond. She makes every patient feel at home when they walk through the door. Her positive attitude is contagious to those around her and her spunky personality will definitely keep you on your toes.
---
Jen, Clinical Assistant Lead / Aesthetician
Jen's enthusiasm and passion for the industry is clear in the relationships she has built with our clients. Jen started as a Patient Coordinator and within 3 months was promoted to Clinical Assistant. (Fun Fact: Jen is an airbrush tan technician at the amazing Glow Lounge in Edina!) Jen cares about our clients by going above and beyond to make sure their experience exceeds expectations. Don't let her calm demeanor fool you she is very playful at heart. Jen has the kind of infectious optimistic approach that influences everyone in her presence. She is a delight to have on our team.
---

Rori, Clinical Assistant / Aesthetician
Rori is our newest Patient Coordinator who is a licensed aesthetician and a recent graduate of the Aveda Institute Minneapolis with a strong background in make-up application. She is a great asset to the team with her experience and fun-loving personality, we are already learning a lot from her.