AGE / SUN SPOT REMOVAL
Effective and Painless Removal of Dark Spots

For those looking to reverse the affects of aging or damage caused by sun exposure, the aesthetics team at Skin Rejuvenation Clinic has several tools to allow them to effectively reduce the appearance of sun and dark spots, including photorejuvenation light therapy (called broadband light or BBL) as well as Halo Laser and impactful pigment correcting topical products.
Most light IPL and Photorejuvenation light therapies will do the job, eventually. But how many treatments you will need, and whether you will experience discomfort with the treatment (or even burns) depends on the technician.
At Skin Rejuvenation Clinic, all photorejuvenation light therapies (BBLs) are administered by a skilled physician. We use the Sciton Broadband Light (BBL) tool for age spot, sun spot, hyperpigmentation, melasma and other brown pigment concerns. The BBL is also used to treat redness, rosacea, spider veins and other red skin concerns.
Similar treatments are referred to as Intense Pulsed Light (IPL) Photo Facial, FotoFacial or Photorejuvenation. Other practices offer BBL treatments in packages of 6 and
even more but at Skin Rejuvenation Clinic, you will likely notice significant results after just one treatment* and for more advanced cases of pigment concerns, up to 3 are recommended*. Our skilled physicians administer the BBL treatments themselves, allowing them to give each patient a thorough and deep treatment, tailored to their skin type.
Broadband Light (BBL) Laser
A BBL procedure takes under 30 minutes and is capable of diminishing age/liver spots, fine wrinkles, facial flushing, redness, broken capillaries, telangiectasia,  freckles, and minor sun damage.  A recent study by Stanford Dermatologists even shows that regular BBL treatments are able to functionally rejuvenate aged skin cells.
Photorejuvenation via the BBL gives you the benefits of a medium depth laser, chemical peel or other type of resurfacing/rejuvenation procedure without the blisters, burns and long recovery time. Not only that, many patients report a reduction in pore size, smoother skin, and less wrinkles as a bonus*.
Heating up the dark pigment spots deep within the skin denatures them and the body rejects the cells and they rise to the surface. Better cooling control by our physician equals deeper and better treatment effectiveness. The more effective the treatment…the fewer you need. In essence, our advanced BBL technology saves you money.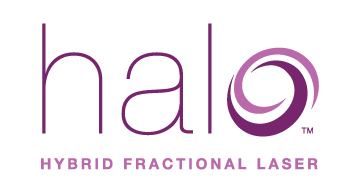 Halo Laser
The Halo treatment is also exceptional at diminishing the signs of aging and photo damage. This includes fine lines, deeper wrinkles, and hyperpigmentation. It is also a standout treatment for those dealing with acne scarring or large pore size.
Call today to book a consultation to book a free Halo consultation (952) 920-6545.
*results may vary