COOLSCULPTING PRO
Developed by Harvard scientists, CoolSculpting is a unique, FDA-cleared, patented fat-freezing procedure that uses a targeted cooling process to destroy fat cells underneath the skin, literally freezing them to the
point of elimination. Only fat cells are frozen so your healthy skin cells remain healthy. CoolSculpting is non-invasive so there are no incisions, needles or anesthesia required. Once crystallized, the fat cells die and are naturally eliminated from your body over the course of several weeks. Popular areas are abdomen, love handles, inner thighs, arms, bra/back fat, knees and chin!
Why is CoolSculpting a Better Value When Administered at Skin Rejuvenation Clinic?
Our innovative technology ZWave is added to create CoolSculpting PRO body treatments (excludes chin) that studies show can improve fat reduction and increase results by up to 50% per treatment when compared to regular CoolSculpting! We are the first Minnesota practice to offer CoolSculpting PRO treatments which include the added benefit of a Zwave treatment to each of your CoolSculpting PRO services!
ZWave uses acoustic energy shockwaves to facilitate the breakdown of fat cells and help make the skin look smoother and helps diminish the lumpy bumpiness of cellulite. Following your CoolSculpting PRO treatment, our body contouring technician will utilize the ZWave technology to massage the fatty area. The unique energy from acoustic waves works synergistically with CoolSculpting PRO to non-surgically contour the body and enhance your results!
CoolSculpting PRO can reduce bulges of fat in the abdomen, love handles (flanks), below the bra line and other areas.  The elimination of fat cells will start to be noticed in the 3 to 4 weeks* following your CoolSculpting PRO procedure and maximum results are seen 4 to 6 months later* You may start to see changes as quickly as 3 weeks* after your treatment, and will experience the most dramatic results after two months. But your body will still flush out fat cells and continues doing so for up to four to six months after treatment.
*Results vary per patient.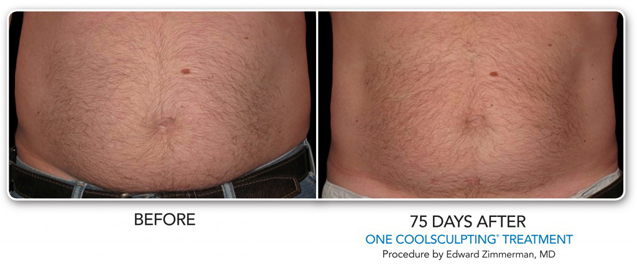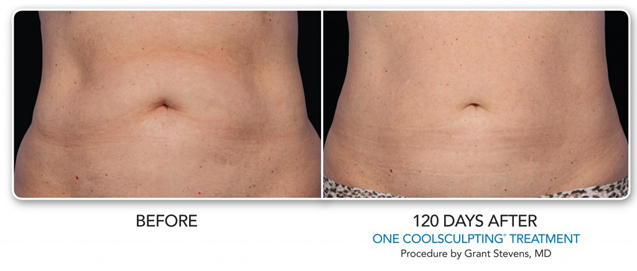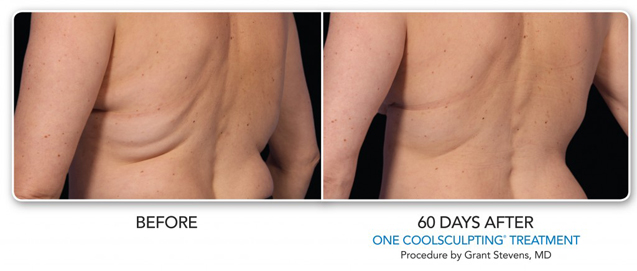 CoolSculpting by Zeltiq is the perfect companion to our existing ProLipo laser-assisted liposuction service, which provides dramatic and excellent results in a minimally-invasive manner. By adding CoolSculping to our menu of body contouring services, Skin Rejuvenation Clinic now offers both non-invasive and minimally-invasive approaches to body sculpting. Our clinic is also the only clinic in Minnesota to offer both of these amazing treatments!
CoolSculpting involves no needles, incisions or downtime, but we need to note that unlike many other non-invasive body contouring approaches, this treatment is not a gimmick. It is FDA-cleared and we have researched it fully and endorse it as an effective method of non-invasive fat reduction.
ProLipo laser-assisted liposuction is still the best "go-to" treatment for maximum fat removal and body contouring using a minimally-invasive approach. Here is how CoolSculpting and ProLipo Laser-Assisted Liposuction compare: